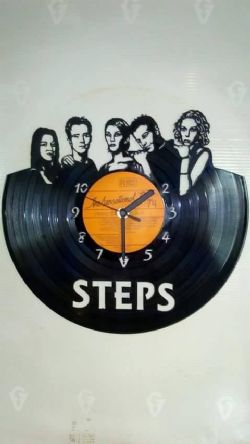 Welcome to Going Vinyl Record Clocks!
100% Genuine Vinyl Records as Fully Working, Themed Clocks.
We have literally 100's of designs available, from music to dogs and football team themed record clocks, all beautifully created on our state-of-the-art digital cutting machine.
All records are genuine and selected at random by us, which is all part of their charm!
We do try our best to match colours where required (for example, we would try not to put an Manchester United themed clock onto a blue record!), but we cannot guarantee which record your clock will be created from.
If you do want us to create a clock on a specific record, or if you have a record that you'd like us to turn into a clock, please contact us in advance.
We will do our best to accomodate your request!